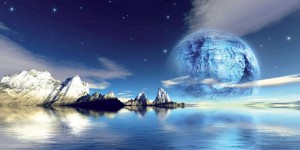 Testimony of Public Figures
We have quotes from 33 Public Figures about UFOs
Archbishop Agobard
"These beings were seen in the Air in human form, sometimes in battle array marching in good order, halting under arms, or encamped beneath magnificent tents; sometimes on wonderfully constructed aerial ships, whose flying squadrons roved at the will of the Zephyrs…"
Agobard, Archbishop of Lyons, France. ca. 800 AD
Dan Aykroyd
"In my view and in that of millions like me, there is no question as to the existence in multiple of these advanced machines and in diverse forms-discs, crosses, wedges, triangles, boomerangs, cigars, and their respective occupants in various manifestations-greys, blues, humanoids, reptilians, and Mothmen, etc. The question is not whether they exist but rather are some of them here to do our species harm or good?"
"I'd like to do a ghost hunting thing. I'm the Hollywood consultant for mufon.com, which is the mutual UFO network. "
"There's huge, massive mother ships going up to the Yukon. They've been filmed and are on video. "
Dan Aykroyd, actor and UFO researcher
Muhammad Ali
"If you look into the sky in the early morning you see them playing tag between the stars."
Ali witnessed UFOs on at least two occasions.
Monsignor Corrado Balducci
"We can no longer think… is it true? Is it not true? Are they truths or are they lies–if we believe or if we don't believe–no! There are already numerous considerations which make the existence of these beings into a certainty we cannot doubt."
"Extraterrestrials are not demonic, they are Not due to psychological impairment, they are not a case of entity attachment, but these encounters deserve to be studied carefully…By now, at this point, there are several considerations made with certainty that these beings do exist. It cannot be doubted. It can also be said…that this phenomena does exist."
Monsignor Corrado Balducci, is a Vatican theologian "close to the pope", who has been charged with studying reports of UFOs sent in from Vatican embassies around the world. This quote comes from one of Father Balducci's many appearances on Italian television.
David Bowie
"They came over so regularly we could time them. Sometimes they stood still, other times they moved so fast it was hard to keep a steady eye on them."
Bowie allegedly saw UFOs many times while he was growing up.
Sir Arthur Charles Clarke
"Sometimes I think we're alone in the universe, and sometimes I think we're not. In either case the idea is quite staggering."
Sir Arthur Charles Clarke author and inventor, most famous for his science-fiction novel 2001: A Space Odyssey,
Chuck Clark
"People need to give it some serious thought. Too many credible people have reported things that are impossible by our understanding of physics."
Clark is an author and amateur astronomer.
Christopher Columbus
"They believe very firmly that I, with these ships and people, came from the sky, and in this belief they everywhere received me,
after they had overcome their fear."
Journal of the Third Voyage
Paul Crouch Sr.
"Could I pose a guess and just say our benevolent government in an effort to just try and keep us all from getting scarred to death kinda likes to pooh pooh the whole thing and kinda keep it a kind of ethereal thing, nonexistent fascination…"
Dave Davies
"Since my interest in UFO's, which goes back like 20 years, I've met a lot of loonies. You probably think I'm one anyway, but I don't care anymore."
Dave Davies is lead guitarist and founder of The Kinks
Marlene Dietrich
"Until they come to see us from their planet, I wait patiently. I hear them saying: Don't call us, we'll call you. "
Marlene Dietrich, 'Venus,' 1962
Jamie Farr
Mr. Farr reported a strange moving light in the skies over Yuma Arizona which stopped and hovered over his car for a few moments. FARR, JAMIE, actor and Emmy nominee for supporting role in the television series M*A*S*H, who observed a UFO near Yuma, Arizona, in the early 1960s. Farr and his wife-to-be, Joy, were driving down a deserted road at about midnight when they caught sight of a light zigzagging across the sky at an incredible speed. It stopped in mid-air, hovered for a while, then took off again at high speed. The UFO approached within one hundred yards of the car, then paced it as Farr maintained a speed of sixty miles per hour. The couple could distinguish a domed apparatus with a light swinging around its base. The desert sand swirled around underneath it. Joy, who had read many books about UFOS, suggested that they should pull over to the side of the road and attempt to make contact. Farr was frightened and kept driving. Suddenly, the UFO took off at phenomenal speed and vanished in the distance. Farr, who did not believe in UFOs prior to the incident, now believes they are spaceships from another PLANET, possibly from another galaxy.
Joe Firmage
"We have objects in the sky. . .they have been spotted millions of times worldwide"
"Evolving in a place called Eden is a promising young civilization. We grow more dangerous yet wiser each day. Teachers have taught us through the ages. They are watching us now. The Cosmos is their ocean, and they have been mindful of our need to develop. At what moment in history would these visitors want us to join them? What will we become when we do? We shall meet them as the Men and Women of the Earth. And ask them for their Truth."
Firmage, founder of USWeb, claims to have had a face-to-face encounter with an extra-terrestrial.
Case Gilson
"[The Airship] looked like a great black cigar with a fishlike tail….The body was at least 100 feet long and attached to it was a triangular tail, one apex being attached to the main body. The surface of the airship looked as if it were made of aluminum, which exposure to wind and weather had turned dark….The airship went at tremendous speed. As it neared Lorin it turned quickly and disappeared in the direction of San Francisco. At half past 8 we saw it again, when it took about the same direction and disapeared."
Case Gilson. electrician. Reported in the Oakland Tribune, Dec 1, 1896
Jackie Gleason
Gleason got into the President's private car and they sped off into the darkness – their destination being Homestead Air Force Base. "I remember we got to the gate and this young MP came up to the car to look to see inside and his jaw seemed to drop a foot when he saw who was behind the wheel. He just sort of pointed and we headed off." Warren says that later Gleason found out that the secret service was going absolutely crazy trying to find out where Nixon was. "We drove to the very far end of the base in a segregated area," Gleason went on, "finally stopping near a well-guarded building. The security police saw us coming and just sort of moved back as we passed them and entered the structure. There were a number of labs we passed through first before we entered a section where Nixon pointed out what he said was the wreckage from a flying saucer, enclosed in several large cases." Gleason noted his initial reaction was that this was all a joke brought on by their earlier conversation on the golf course. But it wasn't, as Gleason soon learned. "Next, we went into an inner chamber and there were six or eight of what looked like glass-topped Coke freezers. Inside them were the mangled remains of what I took to be children. Then – upon closer examination – I saw that some of the other figures looked quite old. Most of them were terribly mangled as if they had been in an accident."
Testimony from Larry Warren, an Airman First Class stationed at Bentwaters Air Force Base in England a witness to a UFO sighting, Christmas week of 1980, that Gleason personally relayed to him concerning an incident with then President Richard Nixon. Gleason also claimed to have seen UFOs over Florida and London.
Wayne Green
"The more you look into [the UFO phenomenon], and the more people that you talk to and read about that have done serious investigations, the more you know that this stuff is real."
Green is founder of Byte Magazine, CD Review, 73 Magazine, and over 25 other successful publications.
Dick Gregory
Gregory claimed that on one occasion he watched a strange display of red and green lights dancing around in the sky for about an hour.
Bob Larson
"It was a sticky summer evening. The buzz of heat bugs drowned out all other sounds. I stood on the front porch, watching swarms of fireflies in their dazzling display of pyrotechnics. Then it (UFO) appeared, just across the road and a section's distance of farmland away. It drifted across the eastern horizon, just above the Kotchswars' barn."
The dim light of dusk prevented me from making a positive identification, but my childhood imagination filled in the blanks. 'They' were up there in that thing (UFO), peering down on me! I was sure their telescopes were studying my every move. I cautiously stepped off the porch into the front yard for a closer look. Dodging a cloud of gnats, I crept across the lawn. Slowly I moved in the direction of the object (UFO). It did not seem to be going anywhere in particular, and I could not see the lights that people identified with such spaceships. Gradually the object dimmed from view and melted into the darkening sky."
Bob Larson – Radio Show Talk-Back
John Lennon
Lennon allegedly saw a UFO from his apartment balcony in New York along with his assistant, May Pang.
Hal Lindsay
"I mentioned this (visitation of the heavenly hosts in Genesis 6:4) in The Late Great Planet Earth."
Hal Lindsay – "The Late Great Planet Earth"
George A. McCalvy
"When [the mysterious light] first appeared it was seen moving rapidly from the northeast and heading in a southwesterly direction. As it neared the southern boundary of the city [of Sacramento] it turned directly toward the west and after passing the city went south, being distinctly visible for upward of 20 minutes."
Deputy Secretary of State, California George A. McCalvy, the San Francisco Call, November 25, 1896
Sarah McClendon
"The real danger to the U.S. and perhaps this whole planet is the government has placed such a heavy blanket of secrecy upon this issue. So much secrecy, those in government who have knowledge showing UFOs are identifiable feel the subject cannot be discussed by those in the know without serious repercussions. Others are afraid their friends and co-workers will think they are crazy if they even so much as insinuate that UFOs are identifiable as manned craft from outside the earth. This particularly applies to newspaper editors and publishers, reporters and analysts. Thus the U.S. is denying itself the chance to learn more about UFOs or to encourage research despite the fact the U. S. stands to gain from such discussions. . . .Not publicized but true is that the Clinton administration, soon after coming to office, had many briefings on the subject. Laurance Rockefeller provided the information for the President and Mrs. Clinton. Others provided documents and verbal briefings to presidential advisors Jack Gibbons (science), Bruce Lindsay (personal), Anthony Lake (national security) and Vice President Albert Gore. About the same time a three hour briefing was given by Dr. Steven Greer to the sitting Director of the CIA, Admiral Woolsey. . . .After the Roswell incident, the Air Force replied to reporters' inquiries that this was all part of research using weather balloons and other equipment. [Colonel] Corso and hundreds of others who work or have worked in secret defense and scientific agencies, are willing to swear under oath that alien craft are repeatedly penetrating our airspace."
McClendon, White House Correspondent, and Dean of the White House Press Corps–exerpts from a press release by her on March 30, 1998.
Bishop John S. Michaud
Raising my eyes…I observed a torpedo-shaped body, some 300 feet away, stationary in appearance, and suspended in the air about 50 feet above the tops of the buildings. In size it was about 6 feet long by 8 inches in diameter, the shell, or covering, having a dark appearance, with here and there tongues of fire issuing from spots on the surface, resembling red-hot unburnished copper….this object began to move, rather slowly, and disappeared over Dolan Brother's store, southward. As it moved, the covering seemed rupturing in places, and through these the intensely red flames issued."
Bishop Michaud of Burlington, Vermont, as reported in a letter to the Monthly Weather Review July 2, 1907.
Chuck Missler
"What we do know is that they are real; they show up on radar (multiple radar simultaneously), they are seen by competent witnesses, thirteen astronauts–not only have they seen them but some report that they have never been on a mission without seeing them."
Chuck Missler – The Missler Report
May Pang
"It looked like a flattened cone with a brilliant light on top."
May Pang was an assistant to John Lennon, describing the object they allegedly saw from Lennon's balcony in NY City.
William Shatner
Shatner claimed to have seen some sort of shining, shimmering object in the sky while he was pushing his broken-down motorcycle down a road in the Mojave Desert.
Will Smith
Smith claims to have seen a UFO while driving with a friend.
Dennis Weaver
"I think there's alot of evidence that we've made contact."
Jeff Fenholt
"It was…just a big object that went over the top of us. The newspapers said the next day that police cars chased it."
Bob Larson
"It was a sticky summer evening. The buzz of heat bugs drowned out all other sounds. I stood on the front porch, watching swarms of fireflies in their dazzling display of pyrotechnics. Then it (UFO) appeared, just across the road and a section's distance of farmland away. It drifted across the eastern horizon, just above the Kotchswars' barn." The dim light of dusk prevented me from making a positive identification, but my childhood imagination filled in the blanks. 'They' were up there in that thing (UFO), peering down on me! I was sure their telescopes were studying my every move. I cautiously stepped off the porch into the front yard for a closer look. Dodging a cloud of gnats, I crept across the lawn. Slowly I moved in the direction of the object (UFO). It did not seem to be going anywhere in particular, and I could not see the lights that people identified with such spaceships. Gradually the object dimmed from view and melted into the darkening sky."
.
Chuck Missler
"What we do know is that they are real; they show up on radar (multiple radar simultaneously), they are seen by competent witnesses, thirteen astronauts–not only have they seen them but some report that they have never been on a mission without seeing them."
Thutmose III
"A circle of fire coming in the sky, noiseless, one rod long with its body and one rod wide. After some days these things became more numerous, shining more than the brightness of the sun."
Thutmose III (1504-1450 BC) From a series of Egyptian Heiroglyphs on a papyrus ca. 15th century BC
Pastor Chris Ward
"I saw a UFO April 1st, 1997 just 5 days after the Heaven's Gate mass suicide, out front of my home in Leesburg, Florida. It was absolutely silent, about a football field in length, 1/5 as wide, black with red lighting. It was shaped like a elongated triangle. It was traveling very fast east to west about 500 feet overhead. It disappeared in about 10 to 15 seconds. I was with Rev. Ed Buehler and his wife Carol and my wife Rita. We watched as the Airforce scrambled to intercept."
Pastor Chris Ward – "The Hosts of Heaven"