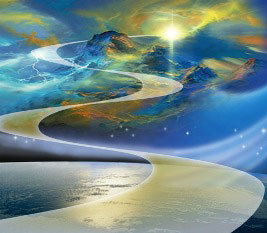 ou reach out to hold, but cannot grasp
A point in time, a moment's peace.
For all is movement and endless searching
Ever onward, toward the light.
To give is to increase – To release is to hold-
To share is to own – To transcend is to turn dreams into reality.
Scroll Through More Poetry....