Life is an amazing adventure and happily we are constantly growing and hopefully gathering new ideas, wisdom's and insights that enable us to approach our realities from expanded perspectives. This journey that I am on has, to this point in time been nothing short of mind blowing and absolutely an education I will always treasure. So far the experience has been one I wouldn't have missed for the world, and I can't even begin to imagine what more the universe has in store for me, but I look forward to the future with great excitement and anticipation. Along the way I have met intriguing people, had unique experiences, encountered learning tools I happily share, and found myself in situations that have been joyful and I must say greatly enlightening.
It is my hope and intention to share with you those things have touched my life and left impressions. Sometimes they will be events, sometimes people, products or tools. I have the luxury of not being limited to what I share so please enjoy and maybe even be enlightened and/or entertained and perhaps learn a bit from my very eclectic offerings here. I am always open to new ideas and concepts so please share with me so that I can in turn share with others. What's new is an ever evolving area so keep in touch.
All
Books
Food
Jewelry
People
Places
Radio Shows
Soap
Things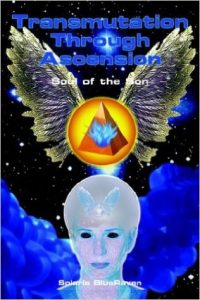 For those of you whoo are on a spiritual journey this book is a must read.  Solaris puts ...