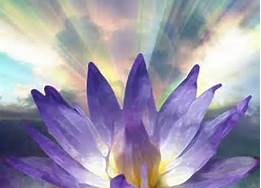 Have you ever wished you had said something to someone and then not only the moment but the person had passed? Lately several people have come to me with sadness that they had not been able to tell someone who had passed how they felt or that they loved them or just said good bye. It just isn't enough to tell them that their loved ones know they were loved, nor that they can feel the sentiments and don't really need the words. Those who are left behind do need the words and they need to know that their loved ones get the message. It becomes very important to let those who have passed over know how much they are loved and missed.
Therapists will tell you to write letters and then not send them, or to burn them and let the smoke carry the message to those on the other side. It just doesn't seem to be enough. While doing platform medium ship I came to a woman who needed to really know her message was getting through. When I do this sort of communication the information I get is channeled from the spirit realms, often humorous – always wise. Her message from the spirit realms was to write a letter, address it to her loved one on the other side (mom, PO Box XOXOXO, Heaven), no return address, put a stamp on it and mail it. Yup – it sounded a bit over the top to me too. As I looked at this lovely woman who now had a confused look on her face, the rest of the message came through. When letters cannot be delivered, where do you think they go?
You got it – The Dead Letter Office. Where do you suppose the dead go for their mail? It made perfect sense to me, and to others who were in the congregation. Since then I have to admit that I have written a few letters to my Mother who is in spirit and mailed them, knowing with all my heart that she will get them and find it amusing as well that it took us so long to figure out how easy it is to get a message through.