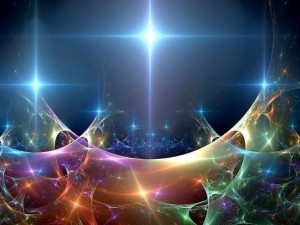 2014 is going to be a year of shifting and change for not only us as individuals but the planet as well. There are going to be above average storms of all types as well as an increase in natural disasters such as earth quakes, tsunamis and volcanic eruptions. Blame will be put on many different causes, the reality is that all will be to blame and we will find that the environment, Mother Nature, is going to prove to be most challenging this year, and frustratingly, uncontrollable …even though there are those who think they can manipulate the weather. Those individuals are going to make catastrophic errors that will not only cause disasters but will set in motion elements that are irreversible. Instead of earning acclaim they will find themselves hiding from even close friends.
There is an unsettling aspect to this year as far as governments and political situations are concerned. There will be many outbreaks of civil unrest all over the globe and the US will not be exempt from these. There is great dissatisfaction for the state of the union and there will be many attempts to alter and change the status quo, some requiring military intervention. That which has simmered under the radar is going to erupt into common view with most interesting results. There will be new faces and names coming to the fore with solutions and an unknown will emerge to be a front runner much to the surprise of the establishment.
The economy will struggle and have bursts of recovery only to slip back when no one is looking. While the charts and numbers can be used by all to their individual preferences, the reality will be that the housing market will remain where it is now and the job market will most probably get worse not better. It appears that the consciousness of humanity is so use to being manipulated by the establishment it does not remember to question and hold accountable those who abuse the power they have had bestowed upon them. The masses will be complacent no longer and fractions that have been quietly gathering will find their voices and call to question those who abuse their offices …no matter how lofty. Watch for molds to be broken and voices to be found. One who leads will not be followed and tradition will be broken so that balance is restored.
The sky's hold new questions and information long held will be revealed and changes long overdue will occur. Knowledge and wisdom find their way into the public domain and shake the foundations that were once thought to be carved in stone. New awareness awakens a shift of focus and history takes on new light and meaning. What was once thought to be fact becomes fiction and fiction fact … a world turned upside down only to finally find truth that has been hiding in plain sight.
The only reason there is poverty, hunger, homelessness and not enough jobs is because that's the way the large corporate entities want it. Just so that there is no misunderstanding, the large corporate structures include governments and religions. Those are the forces that use fear to gain power, empty promises to manipulate us and threats to control. For them to succeed they need those circumstances to exist. The moment that humanity realizes that we are one family united by love connected by spirit and more powerful as one unit than all the governments of this world, then and only then will there be no need for the corporate structures. But it must be all, each and every one of us that realizes this, and not only embraces but lives it that we cease to be lemmings, and join as one family, united by spirit, heart to heart hand to hand and move as one into that cosmic brotherhood, that has for eons been waiting for us to grow up. Until that day we remain, to quote a much used phrase, the sheeple of the planet earth